This product is available in our stores
You can buy this product without placing an online order at one of our stores in your area. Check where the product is in stock.
Check availability
The first branch PRO in the price HOME!
Forget about limits! Time for a revolution in your home gym! Check the bench HL10L2. Will you do all the exercises on the bench press with a barbell and dumbbell? and you have to squeeze the most stable bench it's the exelent price!
Dane techniczne
Parameter

Value

Dimensions

123 cm x 48 cm x 55 cm 
(length x height x width)

Weight

20 kg

Tested durability

1000 kg

Steel

50x50x2 mm, 80x60x3mm

Width of the backrest

28 cm

Length of the backrest

81 cm

Seat lengthd

31 cm

Foam thickness

3 cm

Base width

55 cm

Base length

123 cm

Seat height

48 cm

Adjustable backrest

9 levels

Seat adjustment

in 3 steps

Handle adjustment

yes

Strengthening bar

yes
What's your benefits?
| Fact | Adventage |
| --- | --- |
| Stable construction with profile 50x50x2 mm | This will ensure your safety during training. |
| Resistant construction 1000 kg.2 reinforcing the beams the backrest and the seat. Strong quality welds withstand many years of use. | That way, you feel safe during your workout. |
| Adjusting the angle of the bsck 9 degrees. | You will be able to atak chest muscles in diffrend ways. You choose the approopiate settings. |
| Adjusting the angle of the seat in 3 steps | With this adjustment set the seat perfectly to the back. Thanks to well setting seating your position during training will be stable |
| Hooks to adjust to 2 mm on both sides. | Fast and stable adjustment of the brench will give you comfort during workout. |
| 6 cm thick double- sewn upholistery, mounted on bolts hannel section 4 mm | professional hard seats will provide you with quick instalation upholstery, a section will provide stiffnes support found only in equipment PRO |
| Shaped end of the upholstery | During the sittings squeezing barbells on the triceps contured upholystery gives you freedom of movement, so you can do exercises, which will bring the desired results. |
| Professional finish. | We care about your safety during training and aesthetic finishing our equpment. Every detail of your branch is important for us. |
| Tested and approved by the professors of the Academy of Phisical Education in Kraków. | You can be sure that you are buying chacked equipment by top specialists from strenght Training. |
The list of exercises to do on the bench:
Shoulder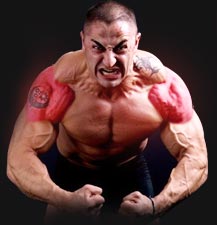 Front barbell press
Bench press from behind the head
Dumbbells press
Arnold press
Standing dumbbell raises
Chest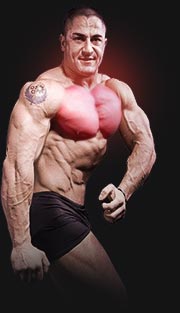 Barbell bench press, lying on the bench horizontal
Squeezing dumbbell lying on the bench in a horizontal
Barbell bench press, lying on the bench oblique head up
Dumbbell bench press, lying on the bench oblique head up
Dumbbell lying on the bench in a horizontal
Dumbbells, lying on a bench oblique head up
Barbell bench press, lying on the bench horizontal narrow grip
Moving dumbbells, lying across the bench horizontal
Ridge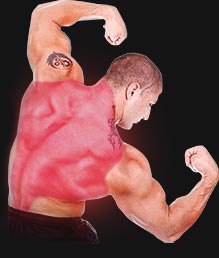 Pulling dumbbells in precipitation (rowing)
Moving the bar lying on the bench in a horizontal
Pulling (rowing), lying on the bench horizontal
ABS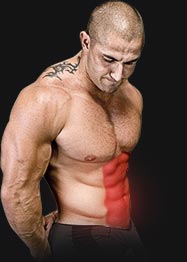 Slopes, lying flat
Slopes, lying upside down
Arms
Triceps
Biceps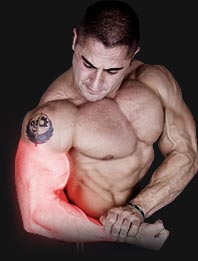 Bending arms with dumbbells to sit down on the bench oblique (supination of the wrist)
Dumbbell curls arm with a sit down in the support of the knee
Bending wrists undercling / nachwytem to sit down
Squeezing "French" sit down at the bar
Squeezing "French" one-handed dumbbells to sit down
Squeezing "French" weights / dumbbells, lying
Straighten the arm Dumbbell precipitation in trunk
Squeezing lying on the bench in a horizontal narrow grip
Stan

:

Nowy

Kod producenta

:

HL9L2

Marka

:

Kelton

Model

:

HL9L2

Rodzaj

:

inna

Przeznaczenie

:

do mięśni klatki piersiowej

,

do brzuszków

,

do grzbietu

,

do bicepsa

,

do tricepsa

,

pod sztangę

,

wielofunkcyjne

Maksymalna waga użytkownika

:

500

Wyposażenie dodatkowe

:

blokada do nóg

Liczba pozycji oparcia

:

10

Liczba pozycji siedziska

:

3

Cechy dodatkowe

:

antypoślizgowe uchwyty

Waga produktu z opakowaniem jednostkowym

:

40

Partie mięśni

:

Triceps

,

Klatka

,

Naramienne

,

Ramiona

,

Biceps

,

Grzbiet

,

Brzuch

Rodzaj gwarancji

:

Gwarancja producenta/dystrybutora

Okres gwarancji dla przedsiębiorców

:

24 miesiące

Okres Gwarancji

:

24 miesiące

Brand

:

Kelton