This product is available in our stores
You can buy this product without placing an online order at one of our stores in your area. Check where the product is in stock.
Check availability
Throw away your old T-shirts! They are going to be to small! Ceiling lat machine.
Running out of space in your privet gym? Use every square fit on your ceiling. All you need is 50 cm x 15 cm, few screws and all set for your training! For good start we give you long bar HD3 FREE!!
Technical data
Parameter

Value

Dimensions

50 cm x 8 cm x 110 cm




(length x height x width)

Weight

6 kg

Tested durability

200 kg (when properly mounted)

Construction profiled

80x60x2 mm

Width with long bar HD3

110 cm

Length of weight rod

50 cm

Diameter of the weight rod

26,9 mm

Minimal diameter of weight rod

27 mm

Wheels:

Plastic with steel bearings and deep rabbet

Line:

4mm PCV (length 3 meters)

Bar fitting

Bush 6 mm

Bard

Long bar HD3 FREE

Screws d

none




(Shop construction will select pins ideal for the type of material in your wall)
What's your benefits?
| Fact | Adventage |
| --- | --- |
| Super tough, fully welded construction made from 80x60x2 mm steel profile. | 200 kilos is not going to touch it! You will sculpt every muscle on your back! |
| Thick, solid, plastic Kelton wheels with steel bearings designed and produced by us. | That's your lifetime guarantee ideal movement of the line. |
| Deep rabbet in wheels. | In any other lat machine line will not last this long. You won't have to replace it very often. |
| Double protected bearings. | They will prove during your heavy and fast trainings for your back. |
| Weight plates put on system – thick rod with diameter 27mm. | You can train with 200kg weight load. |
| Lines ended with bush closed with two hexagonal keys. | That gives you the ability to exercise with heavy loads with confidence and 100% safety. |
| Rubber safety ball. | No noises will distract you during exercises. |
| Long bar HD3. | Bar is completely FREE! You can start to sculpture your back straight away. |
| Tested and approved by professors from the University of Physical Education in Krakow | That ensures you that you exercise on piece of equipment which has been checked by best professionals in Poland. |
The list of exercises to perform in the lifts:
Warning! By continuing to practice, you still need a bench for exercise!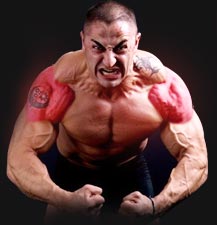 Lift arms forward with lift links
Raise the arms upside down with the links of the lift
Raising the arms sideways upward in the trunk with lifts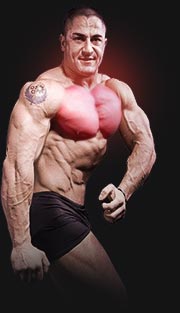 Extensions with lifeline links on a horizontal bench (two lifts)
Spreads at the gate without crossing
Crossing of the lift line in the stand (two extracts)
Crossing the upper lift lines
Squeeze a one-off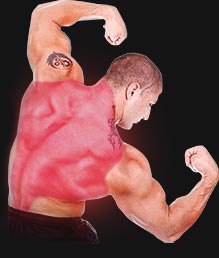 Attracting the top lift of the chair
Pulling the handle/handle of the upper lift in a wide grip (handle)
Pulling up the handle/handle of the upper lift in the handle
Pulling stick/top lift handle in neutral grip
Pulling up the stick to the nape of the neck
Pulling the stick/handle down with straight arms in the elbows standing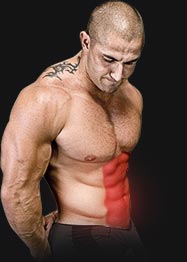 Torso trunks with a chair rope sitting
Skeleton trunk with kneeling leg curtain
Side skirts with lift cable
ARMS
Triceps
Biceps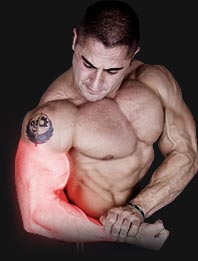 Bend your arms with the handle while standing with the handle of the lift
Wrist flexion with grip in the ground
Wrist flexion with grip on the ground
Straightening the arms on the lift
Straighten the arms on the lift in a horizontal plane standing
Straighten the arms on the lift in the horizontal plane in the support
Straighten the arm with the handle on the lift
Stan

:

Nowy

Marka

:

Kelton

Model

:

HW3+HD3

,

HW3

Rodzaj

:

jednostanowiskowy

Maksymalna waga użytkownika

:

150

Funkcje

:

wyciąg górny

Ćwiczenia

:

mięśnie nóg

,

wyciskanie na leżąco

,

wyciskanie na siedząco

Cechy dodatkowe

:

brak

Waga (z opakowaniem)

:

15

Kod producenta

:

HW3+HD3

Liczba stanowisk

:

1

Waga produktu z opakowaniem jednostkowym

:

15

,

0

Partie mięśni

:

Klatka

,

Triceps

,

Naramienne

,

Ramiona

,

Biceps

,

Grzbiet

,

Brzuch

,

Plecy

Rodzaj gwarancji

:

Gwarancja producenta/dystrybutora

Okres gwarancji dla przedsiębiorców

:

24 miesiące

Okres Gwarancji

:

24 miesiące

Brand

:

Kelton



GWARANCJA STANDARD - Warranty is granted by the producer for a period of 24 months.
GWARANCJA STANDARD