This product is available in our stores
You can buy this product without placing an online order at one of our stores in your area. Check where the product is in stock.
Check availability
The reinforced version of the classic railing Kelton HOME HD1.
Our proven, appreciated by you handrail to the wall line Kelton HOME strengthened and equipped in 2 control systems: the spacing and length of the arm. Its design was created in consultation with the AWF Krakow. Explore the possibilities it can withstand 250 KILO!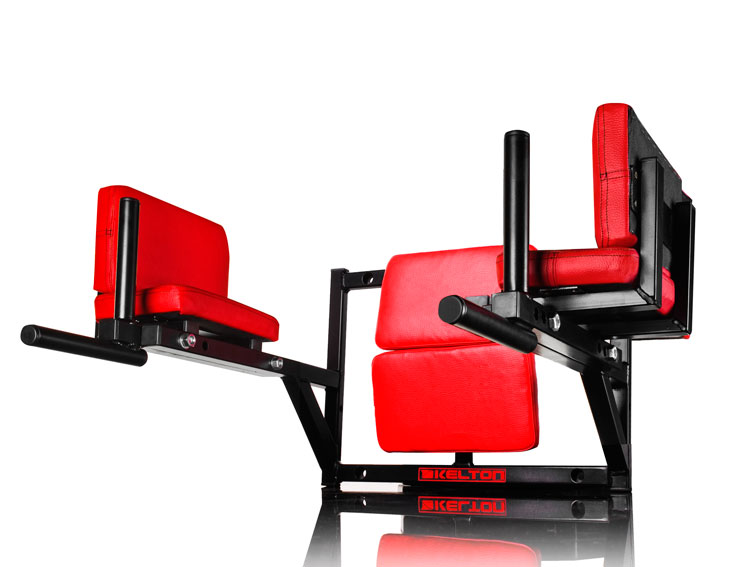 Technical data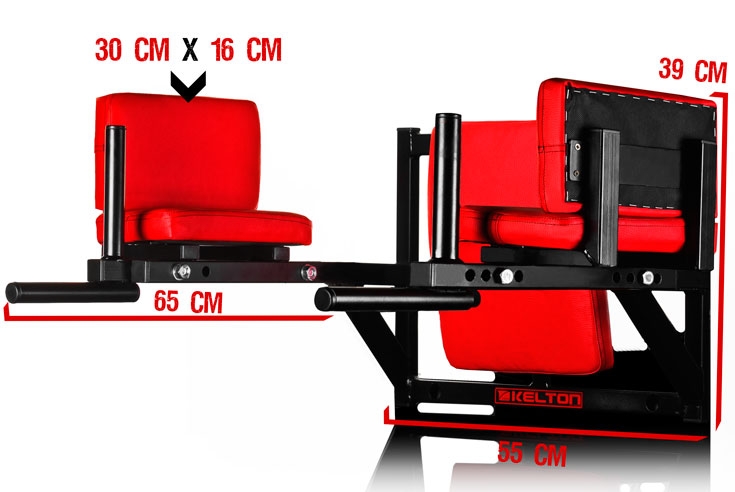 Parameter

Value

Dimensions

65 cm x 39 cm x 55 cm
(length x hight x width)

Weight

12 kg

Tested durability

250 kg

Steel profile

30x30x2 mm, 30x20x2 mm

Frame width

55 cm

Frame height

39 cm

The ability to mount to the wall/guide

yes/yes

Hole Spacing

39 cm

Spacing between assembly holes

fi 12 mm

Distance from the wall

65 cm

The number of brackets

4
Spacing between handles
(counted on the outside)
55 cm

Handles length

17 cm

Handle diameter

27 mm

Elbow and back support width

30 cm

Elbow and back support hight

16 cm

Number of supports

6 pieces

Assembly screws

none
(Shop construction will select pins ideal for the type of material in your wall)
What's your benefits?
| Fact | Adventage |
| --- | --- |
| Super durable, fully welded construction with profile 30x30x2 mm and 30x20x2 mm. | This will ensure your safety during training. |
| Adjusting the arm railing at 4 degrees (every 2,5 cm) and adjustable gauge rail. | Ideally you customize it to your needs. |
| Fidgeting in the wall once. | By mounting on the guide rod HD18 fidgeting wall only once. |
| The guides have 11 hooks. | Thanks to them you can mount it at different heights. You adjust its height perfectly to your height. |
| The distance from the wall (65 cm). | You will not be hit by it during training on MEGA chest. |
| Thick with a diameter of 27 mm handles. | Thanks to them you will have a safe and secure grip. |
| Thick foam recycled foam with a density of R110 upholstery. | Provide you with the comfort of exercise. |
| Perfectly sized railing. | It would take little space in your home gym. |
| Tested and approved by the professors of the Academy of Physical Education in Krakow. | You can be sure that you are buying the equipment checked by top specialists from strength training. |
 The list of exercises to do on the stick: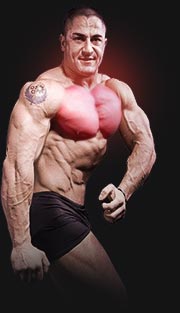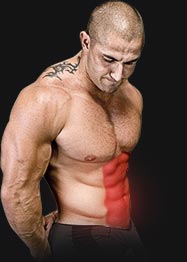 ARMS
Triceps
Biceps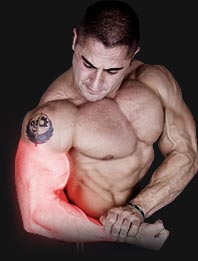 Pulling on the stick wide grip
Stan

:

Nowy

Kod producenta

:

HD16

Marka

:

Kelton

Model

:

HD16

Rodzaj

:

poręcze

Przeznaczenie

:

wielofunkcyjne

Maksymalna waga użytkownika

:

250

Sposób montażu

:

do ściany

Cechy dodatkowe

:

oparcie

,

podłokietniki

Waga (z opakowaniem)

:

20

Waga produktu z opakowaniem jednostkowym

:

20

Partie mięśni

:

Klatka

,

Brzuch

,

Ramiona

,

Biceps

,

Triceps

Rodzaj gwarancji

:

Gwarancja producenta/dystrybutora

Okres gwarancji dla przedsiębiorców

:

24 miesiące

Okres Gwarancji

:

24 miesiące

Brand

:

Kelton



GWARANCJA STANDARD - Warranty is granted by the producer for a period of 24 months.
GWARANCJA STANDARD