This product is available in our stores
You can buy this product without placing an online order at one of our stores in your area. Check where the product is in stock.
Check availability
Make people wonder how to build a STRONG CHEST! Here's the answer.
We say NO to fake load switching, poor construction and thin upholstery. We`re not into Chinese gym toys. The NEW Butterfly element is a real challenge for your chest muscles! Once you tour original product, you will never go back.
Technical data
Parameter

Value

Overall dimensions

100 cm x 125cm




(heightx width)

Weight

15 kg

Tested strength

300 kg

Construction profile

50x50x2 mm

Exercise technique

- chest fly




- chest press

Backrest

80 cm x 30 cm




(length x width)

Shoulder support

30 cm x 17 cm




(length x width)

Wheels:

Plastic with steel bearings and deep groove for the training cable

Line:

4 mm PCV

Works with:

- HEAVY Python




- HEAVY Gladius
What do you get?
| The fact | Your benefit |
| --- | --- |
| Super durable, fully welded construction of50x50x2 mm. | 300 KILOGRAMS will work on every muscle fiber of your chest. |
| 6 handles and 2 training techniques: chest press and chest fly | With such a diverse workout, all the chest muscles will be at their performance limits.You don't need aa bench for that. With this Butterfly you will do your chest press on the pulley! |
| 1:1 Load ratio | It`s that simple, you put 100 KG and you feel 100 KG. You save weights and you don`t have to calculate how much to put on the lift.. |
| 3cm trick, double stitch upholstery. | Finally you won`t feel the board crashing your shoulders and back! |
| Thick solid, Kelton plastic wheels with steel bearings manufactured according to our design | Your lifetime warranty for perfect cable management. |
| Deep grooves. | The cable won`t last that long in any other lifting system. There`s no need to replace it so often. |
| Doubly potected bearings. | Perefect for your intense back workouts! |
| Training cables completed with sleeves fixed with 2 hex socket screws. | You can work with really heavy weights and you're 100% safe. |
| It goes with: HEAVY Python and HEAVY Gladius. | You already have a lift. All you need now is the chest building equipment. |
| Tested and approved by professors of the Academy of Physical Education in Cracow. | You are sure that you are buying equipment that is proven by top- class strength training specialists. |
 Here's a list of exercises you can perform using our butterfly equipment: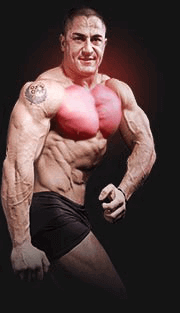 Peck deck flyes (narrow grip)
Peck deck flyes (wide grip)
Butterfly bench press
Stan

:

Nowy

Długość produktu

:

125

Kod producenta

:

HZ9

Marka

:

Kelton

Model

:

HZ9

Waga produktu z opakowaniem jednostkowym

:

15

Partie mięśni

:

Nogi

Okres gwarancji dla przedsiębiorców

:

24 miesiące

Okres Gwarancji

:

24 miesiące

Rodzaj gwarancji

:

Gwarancja producenta/dystrybutora

Brand

:

Kelton



GWARANCJA STANDARD - Warranty is granted by the producer for a period of 24 months.
GWARANCJA STANDARD