This product is available in our stores
You can buy this product without placing an online order at one of our stores in your area. Check where the product is in stock.
Check availability
Expanded version of the best-selling benches Kelton HOME Spartan.

Tested by hundreds of bodybuilders bench Spartan reinforced, improved and equipped in professional upholstery. Your can withstand any hardcore workout. Practice for the 200 kilos barbell!
Technical data
Parameter

Value

Dimensions maximum

175 cm x 163 cm x 124 cm




(length x height x width)

Minimum dimensions

155 cm x 91 cm x 106 cm




(length x height x width)d

Weight

35 kg

Tested durability

500 kg

Steel

50x50x2 mm

Width of the backrest

28 cm

Length of the backrest

81 cm

Seat Length

31 cm

Foam thickness

3 cm

Base width

122 cm

Base length

175 cm

Seat height

48 cm

Adjusting the length of the bench

od 155 cm – 175 cm (4 levels)

Adjust the backrest

continuously adjustable backrest by a beam, the possibility of setting the standard in 5 steps (0°,20°,40°,60°,85°)

Seat adjustment

in 7 steps

Adjusting spacing stands

106 cm - 124 cm (4 levels)

Adjust the hanging rack

91 cm-163 cm (8 degrees) at intervals of 8,5 cm

The possibility of installing additional accessories:

- Kelton HOME preacher HZ1- Kelton HEAVY preacher of the backrest frame HZ5- Kelton HEAVY preacher with adjustable tilt angle HZ6- Kelton HOME station on foot HZ3- Kelton HEAVY station on foot HZ14- Kelton HOME lift bench HZ4- Kelton HEAVY lift bench HZ15- Kelton HOME element to block thighs HZ2* Mounting additional accessories kit is required in the composition, which includes: knob, grommet, pin.
What's your benefits?
| Fact | Adventage |
| --- | --- |
| Construction in profile 50cmx50cmx2cm it stands 500 poundsload. Extra beam will reinforcement the backrest. Strong qualitative splices will withstand many years of use | Thanks for this you can feel safer during your hardcore training. |
| Hudge basis of branch. | Will give you stability and comfort during exercises. |
| 4-steps regulation every kind of width racks. | You can exercise with every kind of Barbell (from 180cm to 213 cm) |
| 8-steps regulation of high racks | You can regulate hight of racks special for your traning |
| 4-way adjustable length bench. | Expected effects of exercise you get only a hardware perfectly matched and the set under your needs. |
| Infinitely adjustable backrest. | You will be able to attack the pecs muscles from different angles. You choose the appropriate setting. This way, you'll do even better muscle definition. |
| 7-level adjustable seat tilt. | Thanks to the well-setting seat, your position during training will be stable. |
| 8 hooks belay. | You will be able to safely squeeze MEGA WEIGHTS, at any time you can put down the barbell hooks buoyancy. The end of the transfer her chest. |
| Racks tightened thick with a diameter of 60 mm knobs. | Knobs of our production guarantee you stability contributions racks and quickly change their settings. You will not find in any other bench, so powerful and tailored to the hand knobs. |
| Rubber coated hooks racks. | With the bar will not slip on hooks racks. They provide a quiet training, which is often important when exercising in home conditions. |
| Long beam to lock the backrest with protection. | It will give you 100% security, thanks to her quickly change the setting back. |
| Setting the bench at 85° | It will give you the opportunity to practice on the shoulders and diversify your workout. |
| Profile 50x50x2 mm, in which you can mount accessories. | With it you can do with this machine on the bench legs or bench Scott. Just buy: the station on foot HZ3, HZ14, or prayer HZ6, HZ5, HZ1. |
| 3 cm thick double-sewn upholstery. | Professional, hard seats respectively, will provide you with the comfort and convenience of exercise. |
| Shaped end of the upholstery. | During extrusion sitting, barbells on the triceps, contoured end of the upholstery gives you freedom of movement, so that you can properly do the exercises, which will bring the desired results. |
| Rubber caps and plugs. | We care about your safety during training and aesthetic finishing equipment. Every detail of your bench is important to us. |
| Tested and approved by the professors of the Academy of Physical Education in Krakow. | You can be sure that you are buying the equipment checked by top specialists from strength training. |
The exercises to do on the bench:
Warning! To perform the exercises below, you will need still stands and preacher!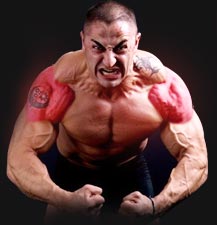 Squeezing the bar before the head
Squeezing barbell behind the head
Squeezing dumbbells
Arnol's exercises
Lifting dumbbells in precipitation trunk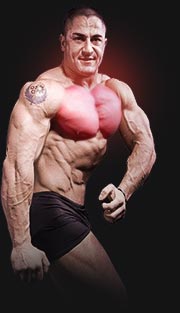 Barbell bench press, lying on the bench horizontal
Squeezing dumbbell lying on the bench in a horizontal
Barbell bench press, lying on the bench oblique head up
Dumbbell bench press, lying on the bench oblique head up
Barbell bench press, lying on the bench oblique head down
Dumbbell bench press, lying on the bench oblique head down
Barbell bench press, lying on the bench horizontal narrow grip
Moving dumbbells, lying across the bench horizontal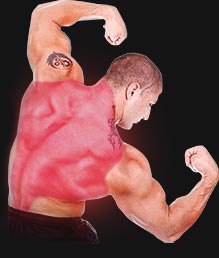 Attracting links extract lower sit down on a flat
Pulling dumbbells in precipitation (rowing)
Download stick / lift handle in the upper sit down wide grip
Download stick / lift handle in the upper sit down undercling
Download rod / handle lift the upper sit down in a neutral grip
Moving the bar lying on the bench in a horizontal
Pulling (rowing), lying on the bench horizontal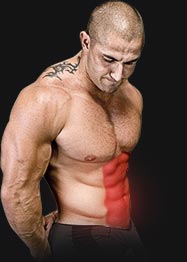 Slopes, lying flat
Slopes, lying upside down
Arms
Triceps
Biceps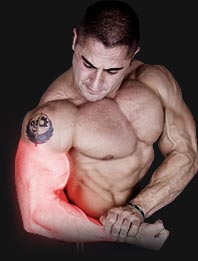 Bending arm with a barbell on the "Preacher"
Bending the arm Dumbbell on the "Preacher"
Bending arms with dumbbells to sit down on the bench oblique (supination of the wrist)
Dumbbell curls arm with a sit down in the support of the knee
Bending arms barbell nachwytem for "prayer book"
Bending wrists undercling / nachwytem to sit downSqueezing "French" sit down at the bar
Squeezing "French" one-handed dumbbells to sit down
Squeezing "French" weights / dumbbells, lying
Straighten the arm Dumbbell precipitation in trunk
Squeezing lying on the bench in a horizontal narrow grip
Stan

:

Nowy

Marka

:

Kelton

Model

:

HL7

Rodzaj

:

regulowana

,

prosta

Przeznaczenie

:

do mięśni klatki piersiowej

,

pod sztangę

,

wielofunkcyjne

,

do brzuszków

,

do grzbietu

,

do bicepsa

,

do tricepsa

,

inne

Maksymalna waga użytkownika

:

450

,

500

Wyposażenie dodatkowe

:

stojaki

Liczba pozycji oparcia

:

5

Liczba pozycji siedziska

:

7

Cechy dodatkowe

:

antypoślizgowe uchwyty

Waga (z opakowaniem)

:

20

Waga produktu z opakowaniem jednostkowym

:

20

Kod producenta

:

HL7

Partie mięśni

:

Triceps

,

Klatka

,

Naramienne

,

Ramiona

,

Biceps

,

Grzbiet

,

Brzuch

Rodzaj gwarancji

:

Gwarancja producenta/dystrybutora

Okres gwarancji dla przedsiębiorców

:

24 miesiące

Okres Gwarancji

:

24 miesiące

Brand

:

Kelton



GWARANCJA STANDARD - Warranty is granted by the producer for a period of 24 months.
GWARANCJA STANDARD