This product is available in our stores
You can buy this product without placing an online order at one of our stores in your area. Check where the product is in stock.
Check availability
Are you surching a branch, which will work in the gym and professional at the same time will be within your household budget?
You've come to the right place! Below bench profile 50x50x2mm. I guarantee you that after one workout and you will not want to swap it for any other! The new version HL4L2 is this what you were looking for years!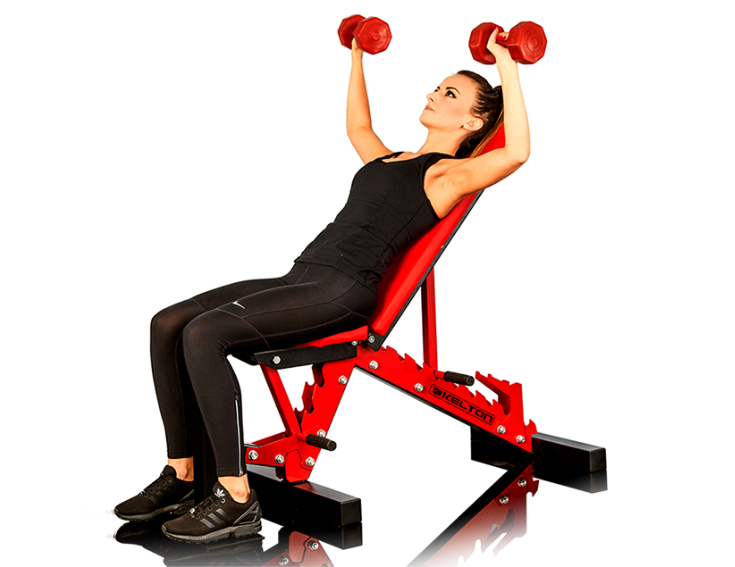 Technical informations
Parameter

Value

Overall dimensions

123 cm x 48 cm x 55 cm 
(Length x height x width)

Weight

20 kg

Tested durability

1000 kg

Steel

50x50x2 mm, 80x60x3mm

Width of the backrest

28 cm

Length of the backrest

81 cm

Seat length

31 cm

Foam thickness

3 cm

Base width

55 cm

Base length

123 cm

Seat height

48 cm

Adjustable backrest

9 degrees

Slant down (abdominal exercise)

yes

Seat adjustment

3 steps

Double-swen upholstery

yes

Adjustment handle

yes

Reinforcement beams

yes
See product on video!
*film presents a real product
What's your benefits?
| Fact | Adventage |
| --- | --- |
| Stable construction with profiles 50cmx50cmx2mm | I guarantee you a safe during training. |
| Constuctruction it holds 1000 kg. | That way, you feel safe during your workout. |
| Powerful basis benches profile 80X60X3MM. This will ensure the stability of the bench. | It will give you 100% security. This will ensure the stability of the bench. |
| Adjusting the angle of the back 9 degrees. | It will give you 100% security. This will ensure the stability of the bench. You will be able to attack the pecs muscles from different angles. You choose the appropriate setting. This way, you'll do even better muscle definition. |
| Adjusting the angle of the seat in 3 steps. | With this adjustment set the seat perfectly to the back. Thanks to the well-setting seat, your position during training will be stable. |
| Opportunity to practice on the bench slant down. | In this setting, the benches will be able to practice belly and squeezing the bar head down. |
| 3 cm thick double-sewn upholstery. | Professional, hard seats respectively, will provide you with the comfort and convenience of exercise. |
| Shaped end of the upholstery. | During extrusion sitting, barbells on the triceps, contoured end of the upholstery gives you freedom of movement, so that you can properly do the exercises, which will bring the desired results. |
| Professional finish. | We care about your safety during training and aesthetic finishing equipment. Every detail of your bench is important to us. |
| Tested and approved by the professors of the Academy of Physical Education in Krakow. | You can be sure that you are buying the equipment checked by top specialists from strength training. |
The list of exercises to do on the bench:
Shoulder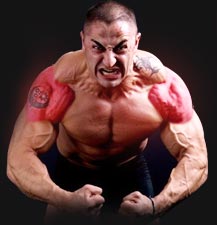 Front barbell press
Bench press from behind the head
Dumbbells press
Arnold press
Standing dumbbell raises
Chest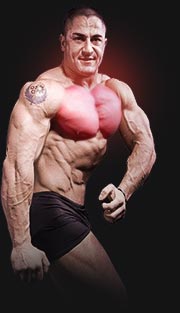 Barbell bench press, lying on the bench horizontal
Squeezing dumbbell lying on the bench in a horizontal
Barbell bench press, lying on the bench oblique head up
Dumbbell bench press, lying on the bench oblique head up
Dumbbell lying on the bench in a horizontal
Dumbbells, lying on a bench oblique head up
Barbell bench press, lying on the bench horizontal narrow grip
Moving dumbbells, lying across the bench horizontal
Ridge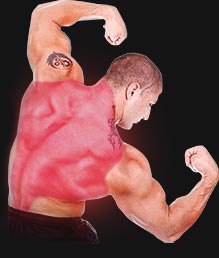 Pulling dumbbells in precipitation (rowing)
Moving the bar lying on the bench in a horizontal
Pulling (rowing), lying on the bench horizontal
ABS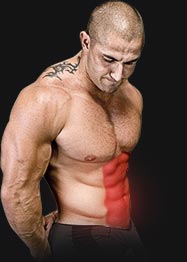 Slopes, lying flat
Slopes, lying upside down
Arms
Triceps
Biceps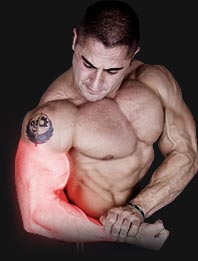 Bending arms with dumbbells to sit down on the bench oblique (supination of the wrist)
Dumbbell curls arm with a sit down in the support of the knee
Bending wrists undercling / nachwytem to sit down
Squeezing "French" sit down at the bar
Squeezing "French" one-handed dumbbells to sit down
Squeezing "French" weights / dumbbells, lying
Straighten the arm Dumbbell precipitation in trunk
Squeezing lying on the bench in a horizontal narrow grip