This product is available in our stores
You can buy this product without placing an online order at one of our stores in your area. Check where the product is in stock.
Check availability
Your previous questions regarding this product
I have a Kelton adjustable weight bench. It's has space for a preachers bench attachment. The attachment is 35mm x 35mm Will this preachers bench fit?
For years, KELTON benches have been made of 50 mm x 50 mm profile benches and the HZ1 preacher book made of such a profile will fit in such a situation.
Regards
Develop your biceps so any women won't resist you.
That's the fact. You don't have biceps, you won't pick any lady up. Start to train with Kelton HZ1 preacher. Don't waste any more time, get HZ1 preacher and start sculpture your muscles now.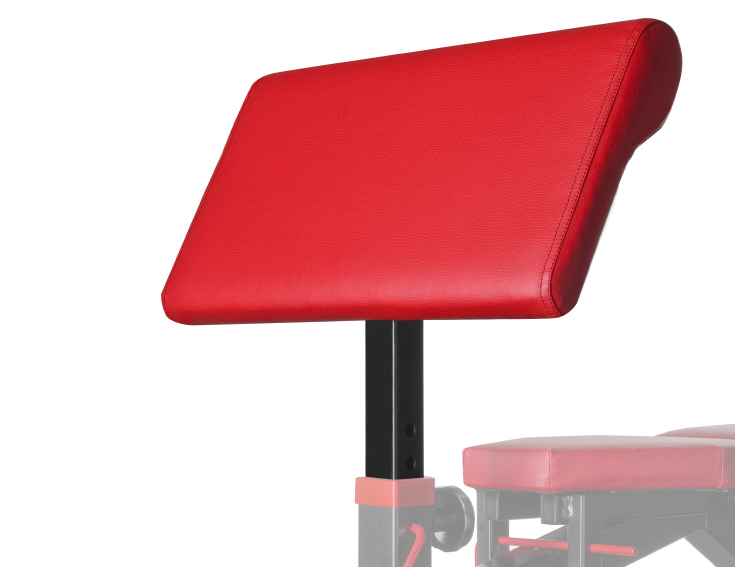 Technical data
Parameter

Value

Dimensions

52 cm x 50 cm




(length x width)

Weight

5 kg

Tested durability

200 kg

Steel profile

40x40x2 mm and 3 mm brass

Hight regulation system

8 levels

The backrest

30 cm x 50 cm




(hight x width)

The thickness of the backrest

3 cm

Finish back

- double stitching




- ecological leather




- black, thick textile

It can be mounted to:

- benches line Kelton HOME and HEAVY (Tryton series, Spartan, Hunter and Hyperion)




- Atlases line Kelton HOME and HEAVY (series Python, Gladius)




* Mounting additional accessories kit is required in the composition, which includes: knob, grommet, pin.
What's your benefits?
| Fact | Adventage |
| --- | --- |
| Super tough, fully welded construction made from and 40x40x2 mm steel profile and 3 mm brass. | 250 kg is not going to touch it! Check if your biceps is going to hold it. |
| Tested and checked inclination angle. | This is the most important part of the construction of the preacher! Well selected angle gives best results and helps do build your biceps quicker. |
| 8 levels hight regulation system. | Only well selected hight of the preacher ensures best results due to good technical exercises. |
| 3 cm thick, double sewed upholstery. | The end of board digging in to your chest and arms. Perfectly firm upholstery allows you to focus on your training. |
| This preacher fits 50x50x2 mm steel profile. | You can mount it to Kelton HOME and HEAVY benches and machines. Easily you will upgrade bench to Scott bench and the lat machine to multifunction atlas. |
| Tested and approved by professors from the University School of Physical Education in Krakow. | That ensures you that you exercise on piece of equipment which has been checked by best professionals in Poland. |
The list of exercises to do with a prayer:
Arms
Triceps
Biceps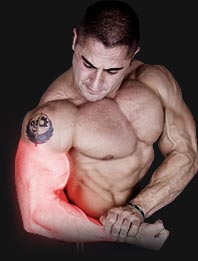 Bending arms with barbell on the preacher (bench needed)
Bending arms with dumbbells on the preacher (bench needed)
Bending arms with barbell (overhand grip, bench needed)
Stan

:

Nowy

Marka

:

Kelton

Model

:

HZ1

,

HL5+HZ1+DILPPB

Waga (z opakowaniem)

:

10

Kod producenta

:

HL5+HZ1+DILPPB

,

hz1

Rodzaj

:

regulowana

Przeznaczenie

:

do bicepsa

,

do tricepsa

,

wielofunkcyjne

Maksymalna waga użytkownika

:

200

Wyposażenie dodatkowe

:

modlitewnik

,

stojaki

Liczba pozycji oparcia

:

8

Liczba pozycji siedziska

:

5

Cechy dodatkowe

:

regulowana wysokość

Waga produktu z opakowaniem jednostkowym

:

20

,

10

Długość produktu

:

50

Rodzaj gwarancji

:

Gwarancja producenta/dystrybutora

Okres gwarancji dla przedsiębiorców

:

24 miesiące

Okres Gwarancji

:

24 miesiące

Brand

:

Kelton



GWARANCJA STANDARD - Warranty is granted by the producer for a period of 24 months.
GWARANCJA STANDARD