This product is available in our stores
You can buy this product without placing an online order at one of our stores in your area. Check where the product is in stock.
Check availability
The essence of a professional hack machine for your home gym.
To produce this machine we used professional hack machine solutions. Just to give you that functional workout equipment with a very strong construction at an attractive price. You can easily perform squats and push outs with it. Check out what this squat machine has to offer.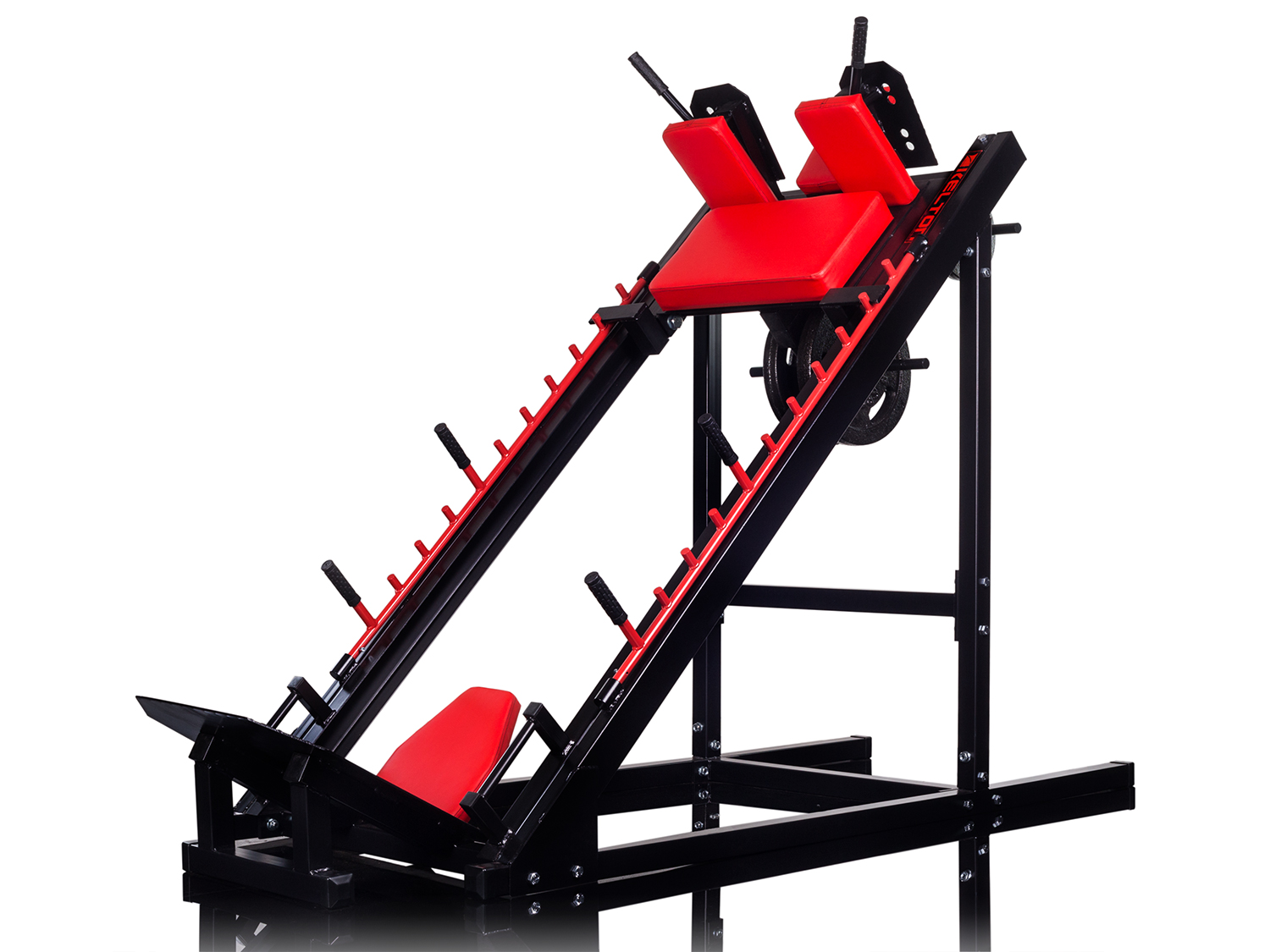 Dane techniczne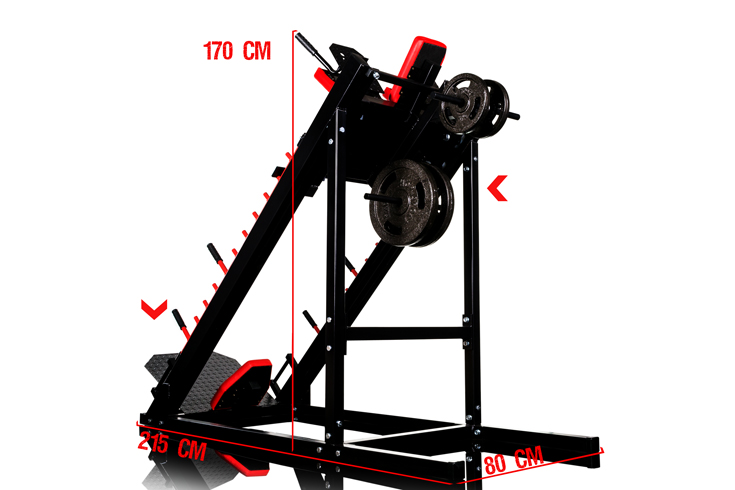 Parameter
Value
Overall dimensions
(length x height x width)
215 cm x 170 cm x 80 cm

Weight

103 kg

Tested strength

480 kg

Construction profile

50x50x2

Hack machine base width

80 cm

Hack machine base length

215 cm

Carriage system

8 bearings

Back/feet platform

riffled plate 4 mm, 56 cm x 57 cm (width x length)
Backrest 
(width x length)
28 cm x 51 cm
Seat
(width x length)
28 cm x 31 cm
Neckrest
(width x length)
17 cm x 29 cm

Upholstery thickness

3 cm, rebound foam

Double stitching

Yes

Carriage height adjustment

9 levels every 10 cm

Handle diameter

30 mm

Load per handle

6 pcs max x 20 kg (Total length: 22 cm)

Number of handles

4 pcs
What do you get?
| The fact | Your benefit |
| --- | --- |
| Super durable, fully welded construction of 50x50x2 mm. | You can now TRAIN with 480 KILOGRAMS |
| Large platform made of a 4 mm riffled plate. | You will set your starting position for your workout. it will support your back while pushing out and your legs while performing squats. |
| Handles at the upper and lower platform. | They will stabilize your body. Your muscles will grow and work more efficiently. |
| Exercise in the free load regimen from fi 30 mm (4 thick load bars). | You decide whether you want to buy weights or use the discs that you already have. |
| Load on 8 bearings. | Comfort and precise weight management. |
| Comfort and precise weight management. | You will get your leg training for a good price. |
| 18 safety pins. | You can always stop the carriage of your hack machine. You will feel safe during your heavy load workouts. |
| Full movement range. | This way your training will be effective and safe. |
| 3cm trick, double stitch upholstery. | Profesjonalna, odpowiednio twarda tapicerka, zapewni Ci komfort i wygodę ćwiczeńProfessional, suitably hard upholstery, will provide you comfort and exercise convenience. |
| Tested and approved by professors of the Academy of Physical Education in Cracow. | You are sure that you are buying equipment that is proven by top-class specialists. |
Here's a list of exercises you can perform on our hack machine:
LEGS
BICEPS AND QUADRICEPS FEMORIS MUSCLE
ADDUCTOR/ABDUCTOR MUSCLE
CALVES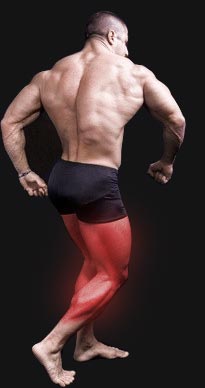 Narrow hack squat
Degree leg press
Hack squat toe press
Partie mięśni

:

Nogi

Stan

:

Nowy

Kod producenta

:

HM2

Marka

:

Kelton

Model

:

HM2

Rodzaj

:

jednostanowiskowy

Liczba stanowisk

:

1

Maksymalna waga użytkownika

:

480

Funkcje

:

prasa do nóg

Ćwiczenia

:

mięśnie nóg

,

inne

Maksymalne obciążenie na prasę do nóg

:

480

Szerokość produktu po rozłożeniu

:

80

Wysokość produktu po rozłożeniu

:

170

Długość produktu po rozłożeniu

:

215

Waga produktu

:

103

Szerokość siedziska

:

28

Długość siedziska

:

31

Szerokość oparcia

:

28

Wysokość oparcia

:

51

Waga produktu z opakowaniem jednostkowym

:

103



GWARANCJA STANDARD - Warranty is granted by the producer for a period of 24 months.
GWARANCJA STANDARD