Are you able to take on the chest more than it can hold? Find out now...
Take the challenge. Find out how much you are able to take on the chest on our new, multi-purpose HOME Tryton bench. It will hold more than 800 kilos of weight, and yourself. It allows you to perform 42 exercises.
Technical data
Parameter

Value

Dimensions

125 cm x 50 cm x 45 cm




(length x height x width)

Weight

20.5 kg

Tested durability

350 kg

Steel

50x50x2 mm

Width of the backrest

28 cm

Length of the backrest

81 cm

Seat length

31 cm

Foam thickness

3 cm

Base width

45 cm

Base length

125 cm

Seat height

50 cm

Adjustable backrest

7 levels (0°, 15°, 30°, 45°, 60°, 75°, 85°)

Seat adjustment

6 levels

Handle adjustment

Yes

Strengthening bar

Yes

The possibility of installing additional accessories

- Kelton HOME preacher HZ1 - Kelton HEAVY preacher of the backrest frame HZ5 - Kelton HEAVY preacher with adjustable tilt angle HZ6 - Kelton HOME station on foot HZ3 - Kelton HEAVY station on foot HZ14 - Kelton HOME lift bench HZ4 - Kelton HEAVY lift bench HZ15 - Kelton HOME element to block thighs HZ2 * Mounting additional accessories kit is required in the composition, which includes: knob, grommet, pin.
What's your benefits?
| Fact | Adventage |
| --- | --- |
| Strong, durable, stable design made from 50x50x2 mm steel profile. | This will ensure your safety during your workout. |
| Construction strengthening bars: extra support under the seat. | Construction resists 350 kilos of weight. |
| Strong, high quality of welds ensures many years of use. | Thanks to that you feel safe during your workout. |
| Massive base of the bench. | It will give you 100% security. It provides stability of the bench. |
| Multifunction bench to perform exercises. | You will be able to practice on it every part of muscles. |
| Bench extension element – steel profile 50x50x2 mm. | Thanks to that you can have leg development machine or Scott bench. All you need is leg station HZ3 or preacher HZ6. |
| 7 levels backrest angle adjustment. | You will be able to exercise your chest at different angles. You choose best setting for yourself. |
| 6 levels seat angle adjustment. | You choose best seat setting to back-rest setting. |
| Decline bench adjustment ability. | In this position you will be able to exercise stomach muscles. |
| Double sewed, 3 cm thick upholstery. | Professional, firm upholstery gives you comfort of exercises. |
| Round edges of the backrest. | During seated barbell press rounded corners allows for full range moves. Profiled ends gives you freedom of movements. It means that you can do your exercises properly what brings best results. |
| Rubber covers and caps. | We have secured all profiles ends with caps. Rubber covers work against sliding. |
| Tested and approved by professors from the University of Physical Education in Krakow. | That ensures you that you exercise on piece of equipment which has been checked by best professionals in Poland. |
The exercises to do on the bench:
Warning! To perform the exercises below, you will need still stands and preacher!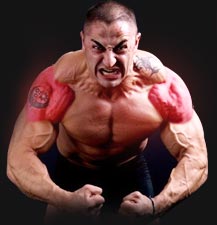 Squeezing the bar before the head
Squeezing barbell behind the head
Squeezing dumbbells
Arnol's exercises
Lifting dumbbells in precipitation trunk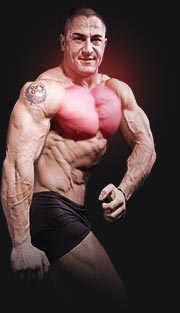 Barbell bench press, lying on the bench horizontal
Squeezing dumbbell lying on the bench in a horizontal
Barbell bench press, lying on the bench oblique head up
Dumbbell bench press, lying on the bench oblique head up
Barbell bench press, lying on the bench oblique head down
Dumbbell bench press, lying on the bench oblique head down
Barbell bench press, lying on the bench horizontal narrow grip
Moving dumbbells, lying across the bench horizontal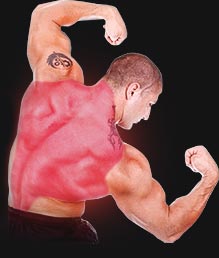 Attracting links extract lower sit down on a flat
Pulling dumbbells in precipitation (rowing)
Download stick / lift handle in the upper sit down wide grip
Download stick / lift handle in the upper sit down undercling
Download rod / handle lift the upper sit down in a neutral grip
Moving the bar lying on the bench in a horizontal
Pulling (rowing), lying on the bench horizontal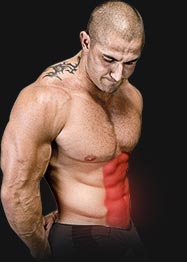 Slopes, lying flat
Slopes, lying upside down
Arms
Triceps
Biceps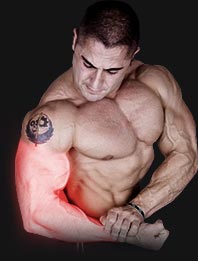 Bending arm with a barbell on the "Preacher"
Bending the arm Dumbbell on the "Preacher"
Bending arms with dumbbells to sit down on the bench oblique (supination of the wrist)
Dumbbell curls arm with a sit down in the support of the knee
Bending arms barbell nachwytem for "prayer book"
Bending wrists undercling / nachwytem to sit downSqueezing "French" sit down at the bar
Squeezing "French" one-handed dumbbells to sit down
Squeezing "French" weights / dumbbells, lying
Straighten the arm Dumbbell precipitation in trunk
Squeezing lying on the bench in a horizontal narrow grip