This product is available in our stores
You can buy this product without placing an online order at one of our stores in your area. Check where the product is in stock.
Check availability
The most effective way to powerful butterfly ...
Already you have a bench Kelton? Expand her polished, massive extract from the profile of 80x60x2 mm with solid, thick wheels Kelton, which have steel ball bearings and deep groove on the cable. They guarantee you a very long period of use. It's the cheapest way to MEGA-butterfly
Technical data
Parameter

Value

The dimensions

37 cm x 180 cm x 110 cm




(Length x height x width)

Weight

12 kg

Tested strength

180 kg

Profile construction

80x60x2 mm and 40x40x2 mm

The width of the rod long HD3

110 cm

Height adjustment

7 degrees (the next step every 5 cm)

The length of the rod load

50 cm

The diameter of the rod load

25 mm

The minimum diameter

26 mm matching weight

Wheels:

plastic with steel bearings, deep groove on the cable.

Link:

4mm PCV

Fixing rod carbine

6 mm

Range of motion

135 cm

You can mount up to:

benches line Kelton HOME and HEAVY (Triton series, Spartan, Hunter and Hyperion)




- Atlases line Kelton HOME and HEAVY (series Python, Gladius)




* Mounting additional accessories kit is required in the composition, which includes: knob, grommet, pin.
What do you gain?
| The fact | Your benefit |
| --- | --- |
| Super durable, fully welded construction with profile 80x60x2 mm and 40x40x2 mm. | This will ensure your safety during training. |
| 7 height adjustment. | You will be able to attach the lift ideal for your height. |
| Thick, solid plastic wheels Kelton with steel bearings manufactured by our project. | Provide you with a smooth and quiet operation of the lift during exercise. |
| The deep grooves in the wheels. | Make sure the cable runs well and does not fall from the wheel. "U" shaped groove increases the strength of links to abrasion. |
| Double-shielded bearings. | With the wheels have a very long lifetime. |
| The application of a load (a thick rod having a diameter of 25 mm). | With it, you have the possibility of imposing burdens available in every gym and adjust the amount of weight for a kilogram. |
| Rubber bullet protection. | Lock the lift rod. |
| Stick long HD3. | Free you out of the box can start a hardcore workout. |
| Links completed sleeves. | Only this will give you the confidence that the cable does not slip out of a fixing during workouts with a heavy load. |
| Fits the profile of 50x50x2 mm. | Benches line equipment Kelton Triton, Spartan, Hunter or Hyperion. |
| Tested and approved by the professors of the Academy of Physical Education in Krakow. | You can be sure that you are buying the equipment checked by top specialists from strength training. |
The list of exercises to do with the extract: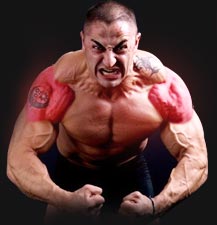 Raise arms in front of the lift links
Raise the arms sideways up with links extract
Raise the arms sideways up the precipitation trunk linking extract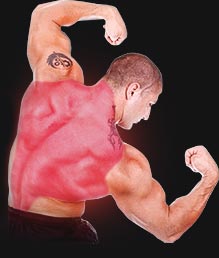 Attracting links extract the upper sit down
Download stick / lift handle in the upper sit down wide grip
Download stick / lift handle in the upper sit down undercling
Download rod / handle lift the upper sit down in a neutral grip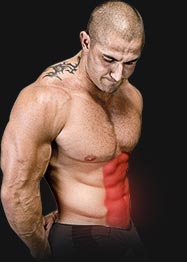 Slopes trunk with rope lift sitting
Slopes trunk with rope lift kneeling
ARMS
TRICEPS
BICEPS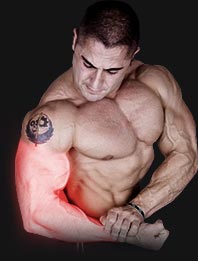 Bending arms undercling standing with hand lift
Bending wrists undercling to sit down
Straighten the arms to lift standing
Straighten the arms to lift the horizontal standing
Straighten the arms to lift in a horizontal support
Straighten arm to lift standing undercling